WORLD CLASS EVENTS, CONFERENCES, EXHIBITIONS & BRAND EXPERIENCES…
LIVE, HYBRID AND VIRTUAL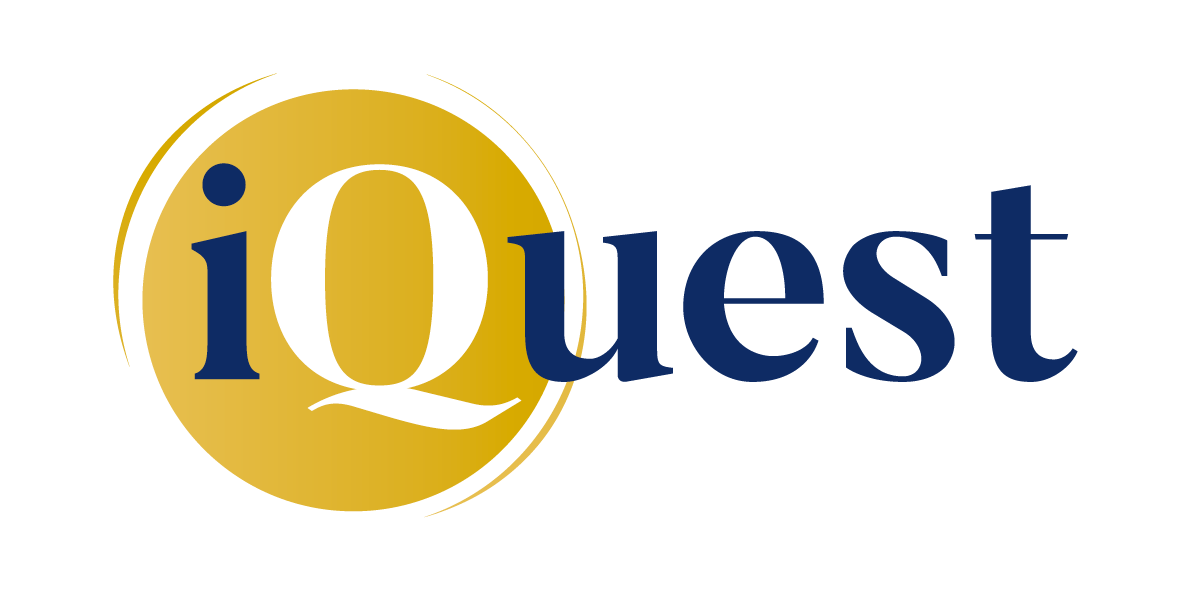 Established in 2001, iQuest is Ireland's leading conference, exhibition and niche events company with an annual portfolio of over 40 national and international events that enables our audience to learn, develop, foster commercial opportunities and make better business decisions.
For almost 20 years we have delivered premium, trusted, differentiated live events, thought-leading content and innovative commercial solutions. As part of the Business Post Media Group, we are able to support all of our events with a dynamic media content strategy.
As well as live events, iQuest has developed a bespoke virtual event solution to cater for the current climate we find ourselves in. 
While your attendees or delegates will log-in from the comfort of their homes and offices across Ireland and around the world, the event itself will be broadcast live from our purpose-built studios around the country. Your speakers and panellists will have the opportunity to appear live on stage, while your international keynotes and participants will be video-conferenced in to join the conversation.
Virtual attendees will have the opportunity to step into our unique online event environment, which includes access to the main virtual stage for the full day, live speaker & panel Q&A sessions, a virtual exhibition hall, ability to re-watch the content post-event, as well as the opportunity to network, connect and chat with fellow online attendees, speakers and partners in real time.
Virtual attendance at all of iQuest's events will be easily facilitated by our specially customised event's platform, as well as our dedicated and highly experienced operations, AV, technology and broadcast teams.

Our conferences provide a forum for senior executives to receive and share information, exchange and hear new ideas, update on the latest national and international developments and probably most importantly of all to network with peers and potentially do business together. Our successful annual events include summits in Healthcare, IT, Public Sector Efficiency, Property, Energy & Banking/Finance.

We believe that extensive research forms the cornerstone of a successful event. This ensures that our events are both timely and topical and include the very best presenters. We have a well earned reputation for putting together the best conference programmes in the industry in Ireland.

In the past we have partnered with leading media and trade associations including The Sunday Times, Irish Independent/Silicon Republic, The Sunday Business Post, The Irish Software Association, Irish Internet Association, The Irish Computer Society, The Marketing Institute, The HSE and The Irish Pharmacy Union.

Our conferences are the perfect platform for promoting your business.
We have a host of sponsorship and partner packages to suit any business which wishes to promote or exhibit at our many events.
To be the leading Irish events, conference and exhibition company with a portfolio of national and international events that enables our audience to learn, foster commercial opportunities and make better business decisions. To connect with and be relevant to a growing audience of delegates and guests by being the 'category buster' in our sector delivering premium, trusted, differentiated events, innovative commercial solutions and supported by a dynamic media content strategy.
Captivating Content
We deliver speakers and agendas that captivate our audiences and deliver real takeaways.
Sales Partners
Most of our exhibitors and sponsors are long term partners for us. We pride ourselves in delivering opportunities not filling space at our events.
Client Control
If you work with us to deliver your event then we can take as much of the load as you desire. We are a one stop shop or a supporting partner, we are what you need us to be.
KPI Kings
Right at the beginning of any project we ask our clients for their goals. These are our primary focus and we will be looking for feedback post event that we hit them.
Deepdivers
The events we produce are aimed at real value for all attendees as well as our partners. We will bring the right mix to ensure both happen with a little extra wow factor!
Creative Circle
Innovation is key for us. We will discuss your needs at a granular level and ensure the output is befitting of your brand, message and targets.
MEDIA FROM OUR PAST EVENTS
25th March 2021 - Virtual Summit
The IHBA's one-day Virtual Summit will explore how we accelerate the delivery of affordable homes. It is now time for action. We will be asking can we deliver affordable homes for all in the coming decade and if so how do we achieve it?
13th May 2021 - Virtual Summit
The New Normal: Igniting Innovation through Collaboration
21st April 2021 - Virtual Summit
World-class AI strategies to maximise Ireland's growth, efficiency & accuracy
24th June 2021 - Virtual Summit
Getting IT strategy back on track in a time of Covid-19 recovery
Let us organise your next event by talking to us today!
Testimonials & Featured Clients
The CIO Summit was an outstanding event as it focused on leadership, global market dynamics and driving value within the context of ICT, rather than just ICT by itself.
Phillip Fischer, VP Business Optimisation & Chief Information Officer Ireland, ARAMARK
Thank you for your support… in an impressive, very professional event. There were numerous themes that emerged from the day that provide opportunities for the HSE to take its eHealth strategy on to its next stage, and this is a good indication of the event's success.
Tom Jones, Director, Tanjent Consultancy UK
Very good and engaging day. I intended to leave at lunchtime but stayed until the end. Very good speakers and audience.
Joe Corbett, Senior Project Manager, ESB International
Congrats on a great event. Good speakers, great content, well organised and a day out of the office well spent.
Lavinia Morris, Head of IT Operations, Friends First
Many thanks and well done for a hugely stimulating conference, and one that drew together the institutions involved, the people who can make change happen, and examples of change underway. When innovation finally meets banking you can surely claim "you heard it here first!"
Dr. Fergal Carton, Business Information Systems, University College Cork
Since partnering in 2016, our relationship with iQuest & Business Post LIVE has developed into a strategic partnership for the CIF. The professionalism of the iQuest team means that the CIF executive body and leadership team feel entirely comfortable with their handling, positioning and treatment of our brand and with their communicating with our members and key stakeholders.
Tom Parlon, Director General, CIF
I'm sure the feedback from the CIF Annual Conference will be extremely positive. Your team was so professional - demonstrating exceptional attention to complex detail.
Ivan Yates, Broadcaster & Moderator for the Virtual CIF Annual Conference
Working with Sarah and her team at Business Post Live iQuest is a joy.
Shirley McKay, Country Director, Department of International Trade, UK Government
I've worked many virtual conferences since COVID and this was definitely the best run and timed. Kudos and thank you for the professional, effective work on it.
John LeTourneau, Commercial Director, Keller Williams Realty
Let's Start a Conversation